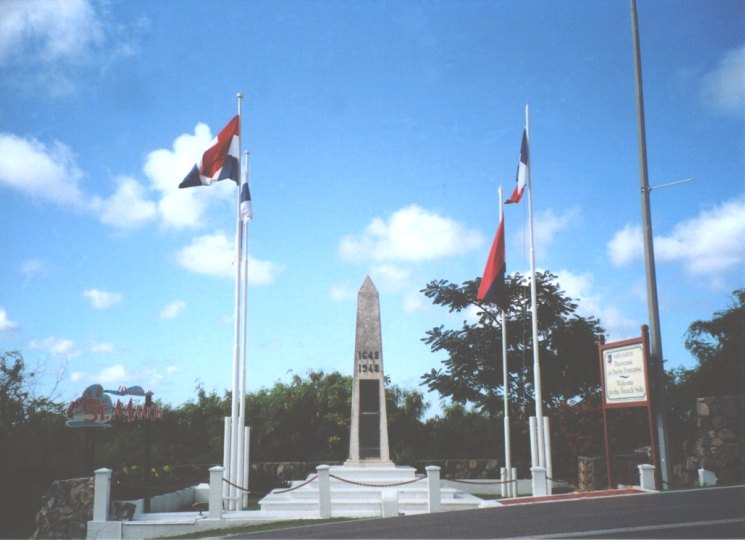 St Martin is an island owned by two nations. It is the smallest island in the world ever to have been partitioned between two different nations, Saint Martin/Sint Maarten has been shared by the French and the Dutch in a spirit of neighbourly co-operation and mutual friendship for almost 350 years.
The border was almost imperceptible, and people cross back and forth without ever realising they were entering a new country. The only markers are monuments on the roads, testifying to centuries of peaceful cohabitation and the treaty that made the arrangement possible. Although the signs themselves have been updated since I first took these photographs in 2000.
The island covers 37 square miles, with Dutch Sint Maarten on the South spanning 16 square miles and French Saint Martin on the North covering 21. English is spoken everywhere, but Dutch is the official language of Sint Maarten, and French the official language of Saint Martin.